We Are Studio Cantero
Studio Cantero is a Manila-based creative hub that takes your story and brings it closer to your audience. Under the direction of Herringbone Creatives, Inc., this diverse team of creatives covers everything from photography, to video production, to content strategy. The Studio specializes in content creation and development, ensuring that your narrative gets told across all channels. Sharing your brand story is part of our DNA.
How We Work
At Studio Cantero, we recognize that each and every project has different requirements. While some require small teams, others may need a more robust production to create the final output. Whatever the ask, we build our team based off of what you need, and customize our team to fit your requirements. This way, we ensure that our team is properly geared to handle your project.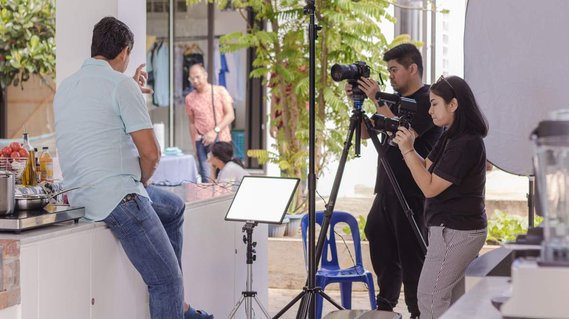 Contact Us
Slide into our DMs. We'd love to hear from you!

Email: studiocantero@gmail.com
Instagram: @studiocantero
Facebook: fb.com/studiocantero